Henderson Middle School: Home of Scholars and Champions!
The Butts County School System Purpose:
The Butts County School System's purpose is to provide LEARNING AND LIFE EXPERIENCES that MAXIMIZE THE INDIVIDUAL POTENTIAL of ALL STUDENTS so they are PREPARED FOR A PRODUCTIVE FUTURE!
BCSS is revising its 5-Year Strategic Plan to design our future! We invite all community members to take this brief survey to let us know what priorities are important to you and your thoughts on the current draft of the strategic plan.
Please click on the link below to review the current BCSS Strategc Plan and take part in the survey.
Current BCSS Strategic Plan and Survey Link

Title I Parent Engagment Survey
Parents please click here.
Parent Climate and Culture Survey
Parents please provide your opinion about our school climate and culture. The purpose of this survey is to gain feedback on your opinions about HMS. Please answer each item honestly. Your responses will be completely confidential. Thank you.
Please click here.

The 2018-2019 school day will begin at 7:55 a.m. and end at 3:10 p.m.
Car riders may arrive at 7:05 a.m.
---
Parents are you looking for free online resources to support your child's learning?
Access the 100,000+ resources on
PBS LearningMedia
that are now aligned to Georgia and national standards. Content available in all subjects from Pre-K to 12th grade consisting of interactive lessons, videos, images, documents, etc.
(click on the picture below)
---
---
Click here to view the HMS Morning News Cast.
---

---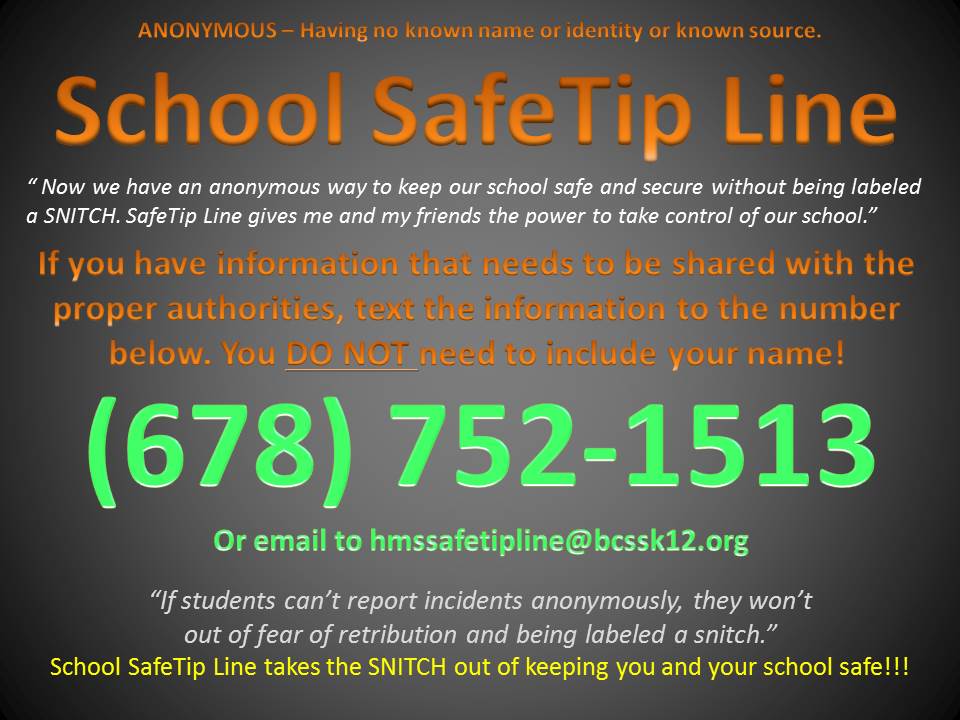 HMS believes that all students can learn better in a safe school environment. Students or parents who witness possible bullying may report the incident of alleged bullying, orally or in writing, to a teacher, counselor, principal or other school employee. If a student believes that he or she has experienced bullying, it is important for the student or parent to notify a school employee as soon as possible. At HMS, all forms of bullying should be reported, and reports of bullying will be investigated.