October 23-27 (Red Ribbon Week)
Oct. 24 at 6:30 p.m. -- PTO Meeting Featuring 6th & 7th Grade Band & Chorus
Thurs., Oct. 26 -- Parent Conference Day (No School for Students)
Please call or email your student's homeroom teacher to schedule a Parent Conference.
Friday, October 27 -- Teacher Work Day (No School for Students)
Attention Parents/Guardians of 7th & 8th Grade Students:
Registration is still open for our HMS Washington, D.C. Trip which will occur Spring 2018. For additional information, contact Mrs. Saleha Ahmed at ahmeds@bcssk12.org.
HMS opens each day at 7:05 a.m. for Parents/Guardians to drop off students.
Our daily dismissal time is 3:20 p.m.
Positive Behavior Interventions and Supports (P.B.I.S.) School.
Tigers R.O.A.R.!!
We are Respectful.
We are Organized.
We are Achievers.
We are Responsible.
Click Here to Purchase a HMS Yearbook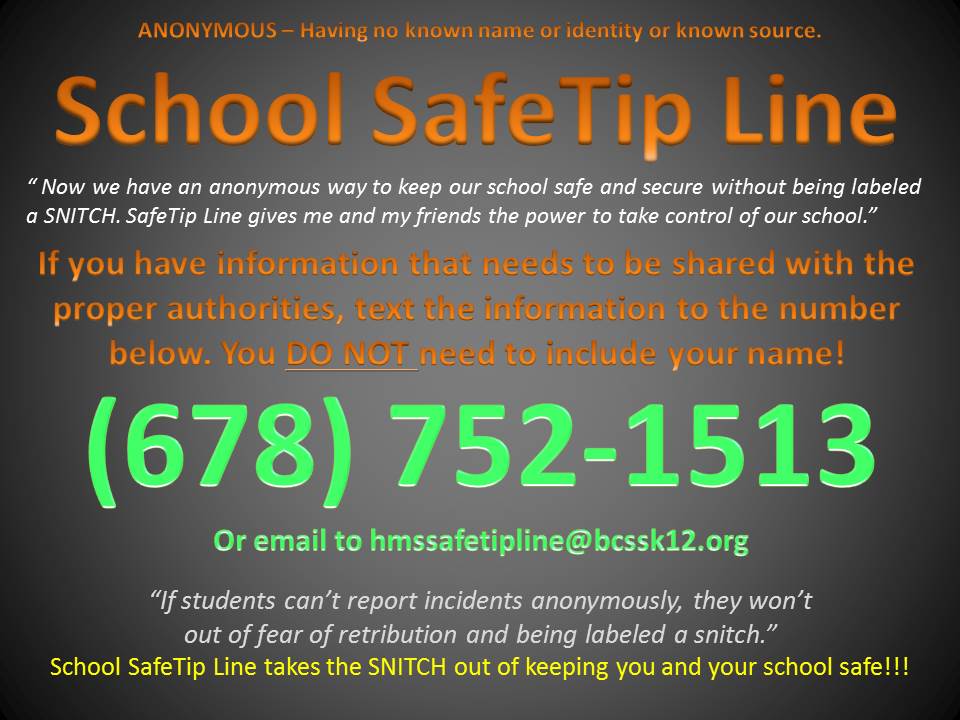 Henderson Middle School: Home of Scholars and Champions!
Expect More and Become More