You are Invited...
"It's Electric!" Open House...
~The Advanced Science Program students would like to present their Electric Buildings.~
When - December 14th, 2017
Where - Henderson Middle School Cafeteria
Address - 494 George Tate Dr., Jackson, GA 30233
Time - Starts at 10:15 AM
Ends at 11:00 AM
LIGHT REFRESHMENTS WILL BE SERVED
SPS10: Obtain, evaluate, and communicate information to explain the properties of and relationships between electricity and magnetism.
Semester Exam Schedule
Friday, December 15: 2nd, 4th, and 6th Period Exams
Monday, December 18: 1st, 3rd, & 5th Period Exams
HMS opens each day at 7:05 a.m. for Parents/Guardians to drop off students.
Our daily dismissal time is 3:20 p.m.
Positive Behavior Interventions and Supports (P.B.I.S.) School.
Tigers R.O.A.R.!!
We are Respectful.
We are Organized.
We are Achievers.
We are Responsible.
Parents, please provide us your feedback on our school.
Georgia Parent Survey: http://gshs.gadoe.org/parents
Click Here to Purchase a HMS Yearbook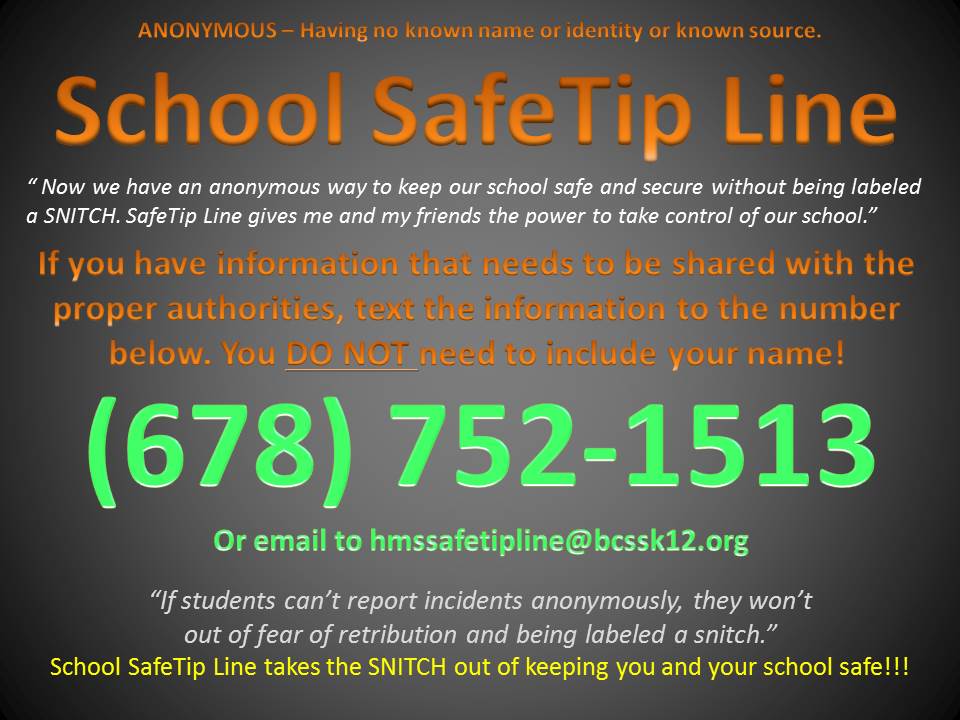 Henderson Middle School: Home of Scholars and Champions!
Expect More and Become More