Winter Weather Make-Up Day
Students will make up one day of school due to severe weather on Monday, February 5, 2018. This day was previously scheduled to be a teacher workday, but it will now be a regular student school day.
January 30, 2018 -- Math Workshop for Parents
in Tiger Theater at 1:30 p.m.
Building School Capacity
Parents and School Staff, In order to promote ideas for building school capacity, please view the link below on parent and teacher communication for the month of January. (If the link does not open, please copy and paste the link.)
https://www.youtube.com/watch?v=vNdwJTKuHDw
HMS opens each day at 7:05 a.m. for Parents/Guardians to drop off students.
Our daily dismissal time is 3:20 p.m.
Positive Behavior Interventions and Supports (P.B.I.S.) School.
Tigers R.O.A.R.!!
We are Respectful.
We are Organized.
We are Achievers.
We are Responsible.
Parents, please provide us your feedback on our school.
Georgia Parent Survey: http://gshs.gadoe.org/parents
Click Here to Purchase a HMS Yearbook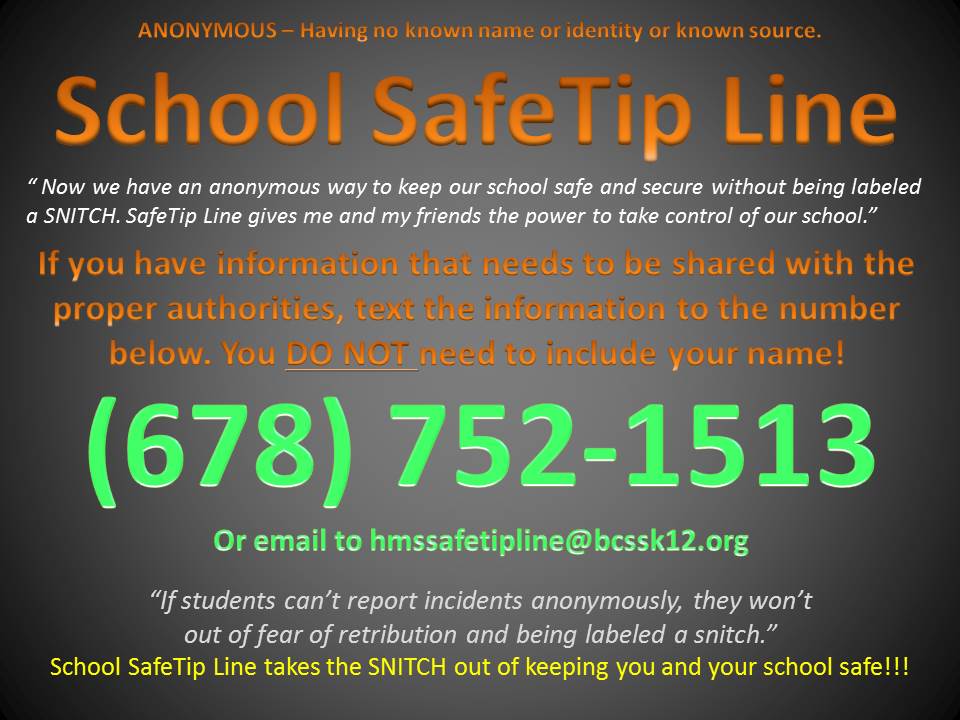 Henderson Middle School: Home of Scholars and Champions!
Expect More and Become More