Tigers R.O.A.R.!!
Respectful
Organized
Achievement
Responsible
Click Here to Purchase a HMS Yearbook

Attention HMS Parents and Students:
On November 8, 2016, the Butts County Board of Education approved a revision to the current school year system calendar (2016-2017), which would extend the February winter break to a full week. All students will be on holiday for winter break from February 20-24, 2017.
Nothing else has changed on the calendar for this year, and the last day of school will still be May 26, 2017.
Please take our Parent Surveys by clicking the links below. Thanks for your participation.
Important Dates
Progress Reports Sent Home:
September 13, 2016
November 30, 2016
February 15, 2017
April 26, 2017
Report Cards Sent Home:
October 19, 2016
January 19, 2017
March 16, 2017
May 30, 2017 (Mailed)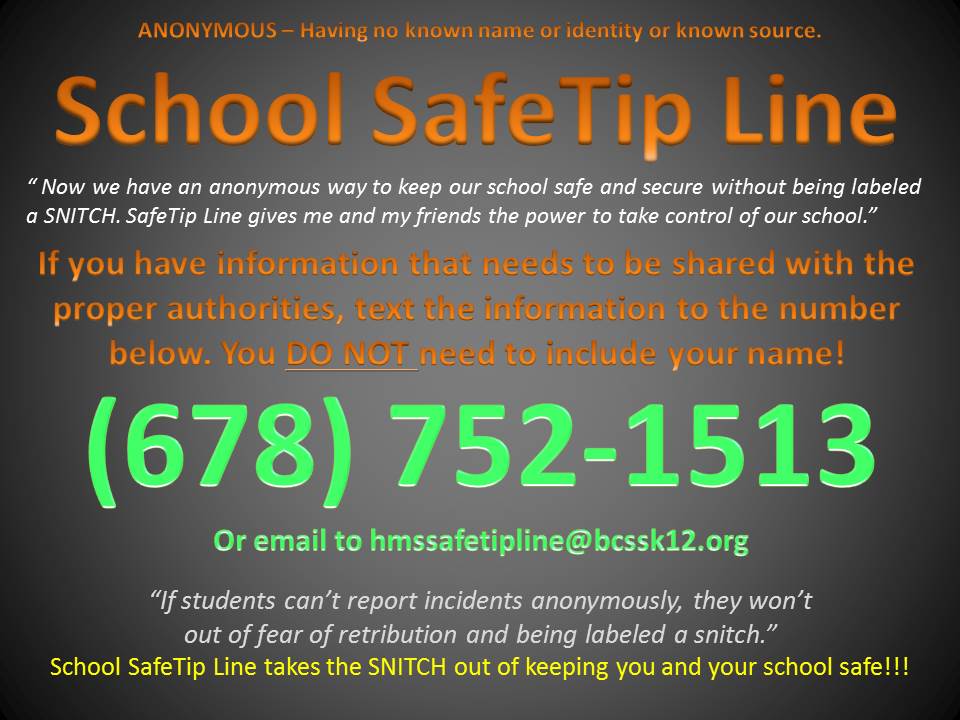 Henderson Middle School: Home of Scholars and Champions!
Expect More and Become More