**MONDAY, MARCH 19, 2018**
NO SCHOOL FOR STUDENTS/(TEACHER WORK DAY)
***March 2, 2018 Title I Testing Parent Workshop in Tiger Theater at

1:30pm
********
***Parents, in order to promote ideas for building school capacity, please view the youtube link below on Parent Involvement for the month of March.
*****
Parents! The 8th Grade Parent Night Transition Meeting will be held at Jackson High School on

March 30, 2018

at 6:00pm.
************************
HMS opens each day at 7:05 a.m. for Parents/Guardians to drop off students.
Our daily dismissal time is 3:20 p.m.
Positive Behavior Interventions and Supports (P.B.I.S.) School.
Tigers R.O.A.R.!!
We are Respectful.
We are Organized.
We are Achievers.
We are Responsible.
*************************
Parents, please provide us your feedback on our school.
Georgia Parent Survey: http://gshs.gadoe.org/parents
Click Here to Purchase a HMS Yearbook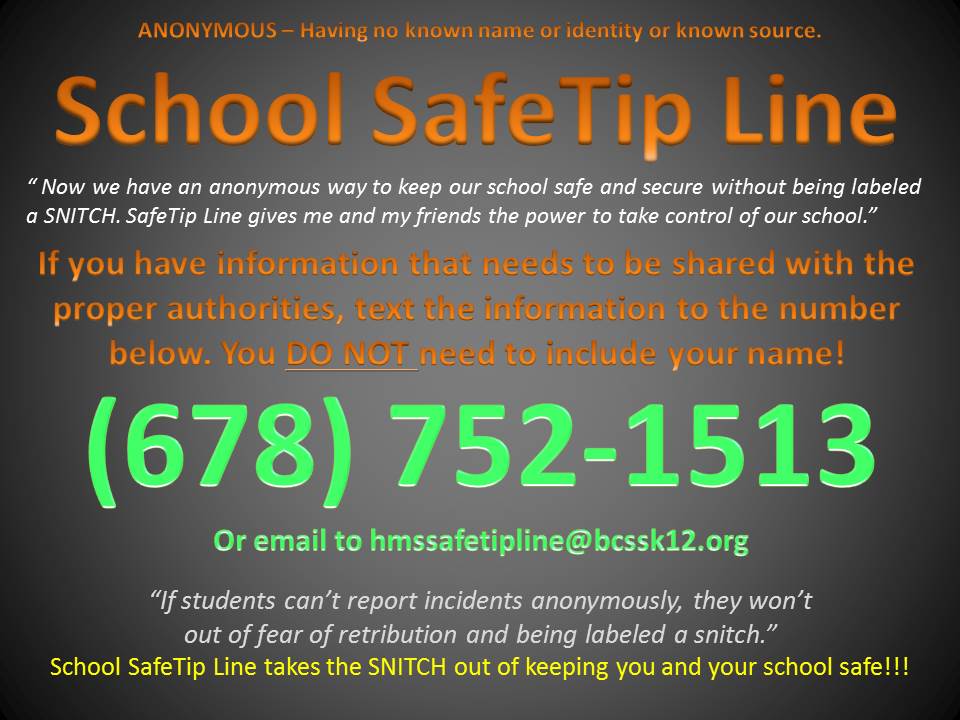 Henderson Middle School: Home of Scholars and Champions!
Expect More and Become More