April HMS PTO Meeting/6th Grade Band Showcase -- Tuesday, April 10 at 6:00 p.m.
Congratulations to our Lady Tiger's Soccer Team and Coach Clyde Newman on completing the season with a 13-0 record AND winning the Championship Match for the Central Georgia Middle School Athletic League! The team and coach will be recognized at the April 10 Butts County Board of Education Meeting at 7:00 p.m. at the Battle Building.
Parents please view the short video for the month of April on building school capacity through Parental Engagement.
https://www.youtube.com/watch?v=nOhZ6U5yaXA&t=29s
Parents join us on

April 24th

for a Parent Workshop discussing our Parent Survey results for the 2017-2018 school year. The workshop will be held in the

HMS 6th Grade Conference room

at
2:00 pm

we hope to see you there!
*****
HMS opens each day at 7:05 a.m. for Parents/Guardians to drop off students.
Our daily dismissal time is 3:20 p.m.
Positive Behavior Interventions and Supports (P.B.I.S.) School.
Tigers R.O.A.R.!!
We are Respectful.
We are Organized.
We are Achievers.
We are Responsible.
*************************
Parents, please provide us your feedback on our school.
Georgia Parent Survey: http://gshs.gadoe.org/parents
Click Here to Purchase a HMS Yearbook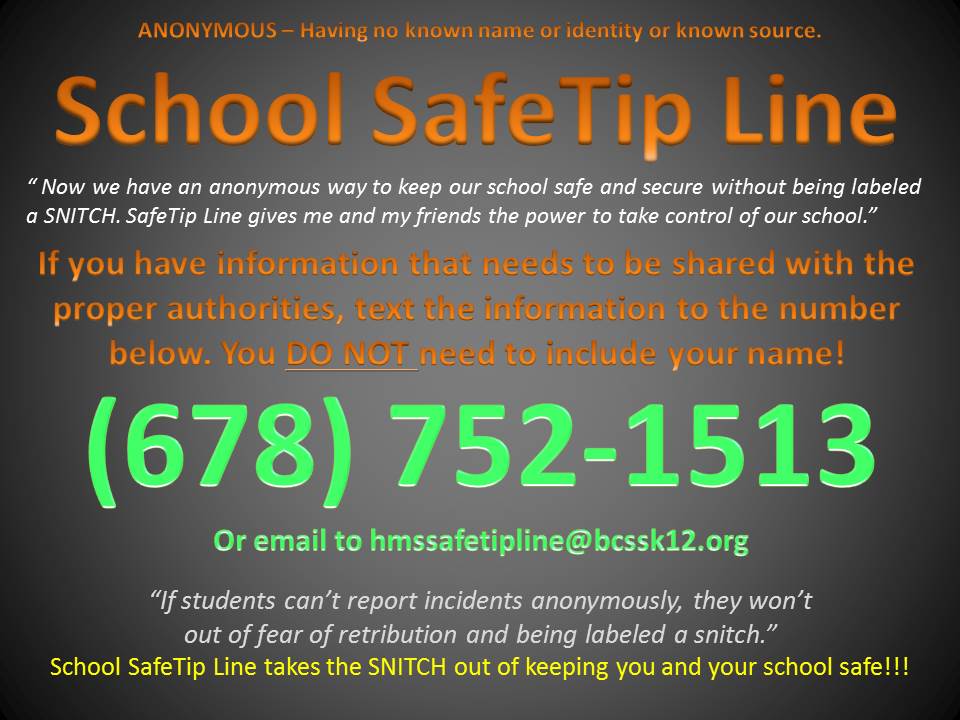 Henderson Middle School: Home of Scholars and Champions!
Expect More and Become More